Real Estate
What Is a Phase I Environmental Site Assessment?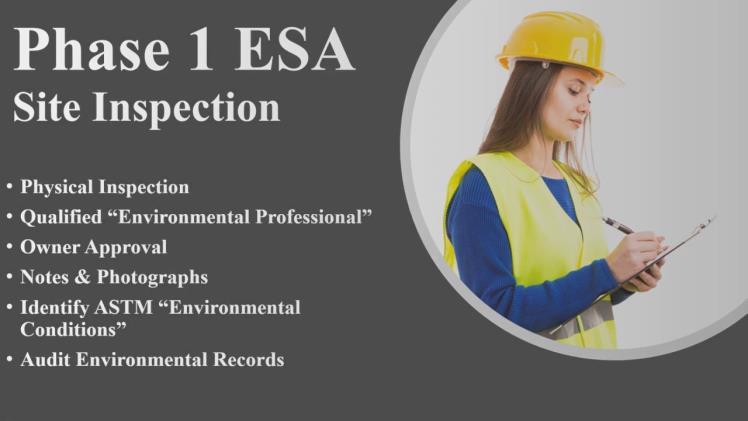 When commercial property owners purchase or redevelop a site, it is essential to conduct an extensive investigation of the area. If contamination exists, new owners could face legal liabilities for environmental negligence. To avoid this outcome, conduct a Phase I environmental site assessment prior to closing on your purchase or development of the land.
A Phase I environmental site assessment is intended to detect potential environmental issues with a property. The report typically identifies which substances are present, their usage on the site and any risks of redevelopment to the environment. Furthermore, it traces back the property's history, current use and future plans.
visit for multiple topics news: Appvalleyall and tamilandanews
A Phase I Environmental Site Assessment report can be quite extensive, depending on the type of investigation. It may include a review of ASTM Standards for Phase I Environmental Site Assessments, historical topo maps and other documents providing comprehensive details about a property.
This data is then compiled into an easily-to-digest report that adheres to ASTM Standards. After approval by the client, this report is then forwarded on for review and signature.
Typically, Phase I ESAs are completed within 12 to 14 business days. However, rush turnaround options are available if the client requires a faster turn-around time.
Phase I Environmental Site Assessments (ESAs) that are not completed promptly can prove costly in the long run. Therefore, hiring an experienced ESA professional who can complete the job quickly and efficiently is recommended.
The Phase I Environmental Site Assessment process consists of standard due diligence steps, such as performing on-site inspections, examining property records and interviewing those knowledgeable about its past uses. The aim is to identify "Recognized Environmental Conditions" (RECs) on the site that could give rise to legal claims under CERCLA, Superfund Law or other environmental statutes.
Common Recognized Environmental Conditions (RECs)
Conditions that have been previously investigated and remedied, yet the contamination persists. This can occur in redevelopment properties where groundwater has seeped up from nearby properties or shallow soils. Furthermore, an investor or lender may qualify for the "innocent landowner's defense" under CERCLA if they purchased the property without knowledge of contamination at purchase.
Historical Recognized Environmental Condition (HREC)
A condition which has been previously documented but poses a redevelopment challenge due to contamination present. Typically, HREC occurs near industrial areas where groundwater has seeped from nearby properties.
Soil Vapour Monitoring and Indoor Air Quality Testing
After conducting an on-site investigation and analysis of airborne contaminants from ambient air samples, researchers can determine if there is any exposure risk for people at the location. This step is critical in assessing how environmental toxins may impact human health.